Handmade ceramic dishes.
New collection of porcelain dishes. Organically shaped, irregular yet stylish and elegant.
If you are looking for ethical gift made of sustainable material - you are in the right place. Those lovely multipurpouse dishes can serve as candle holders, trinkets and small items storage.
Transforming your ideas into unique jewellery pieces for every day or special occasion. With porcelain we need to be very precise but it allows us to create different kind of shapes! Get in touch!
On those pictures you can see little porcelain shells dipped in liquid gold, together with 14k gold filled components to became charm bracelet and dangle earrings for our lovely customer - friend.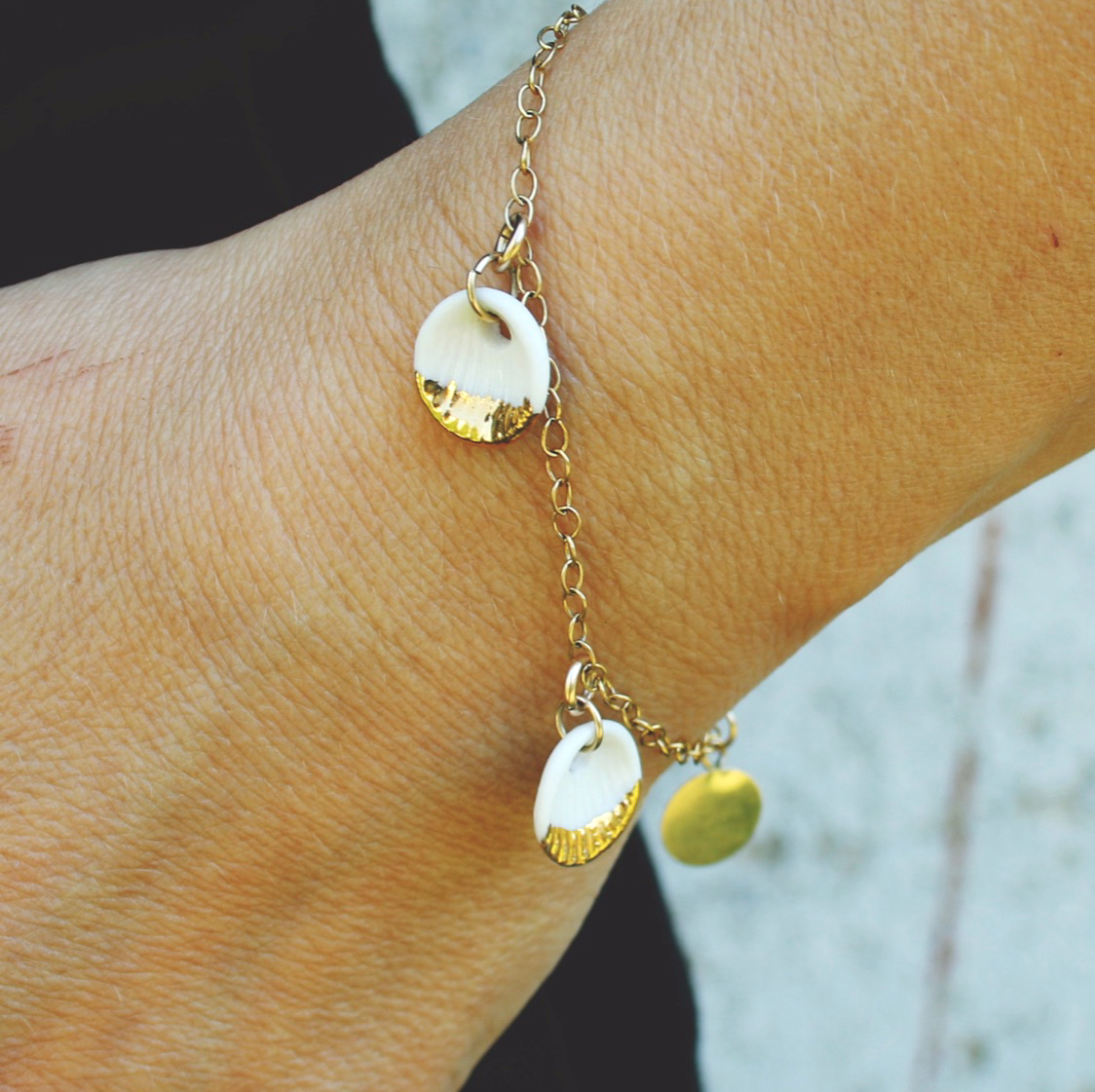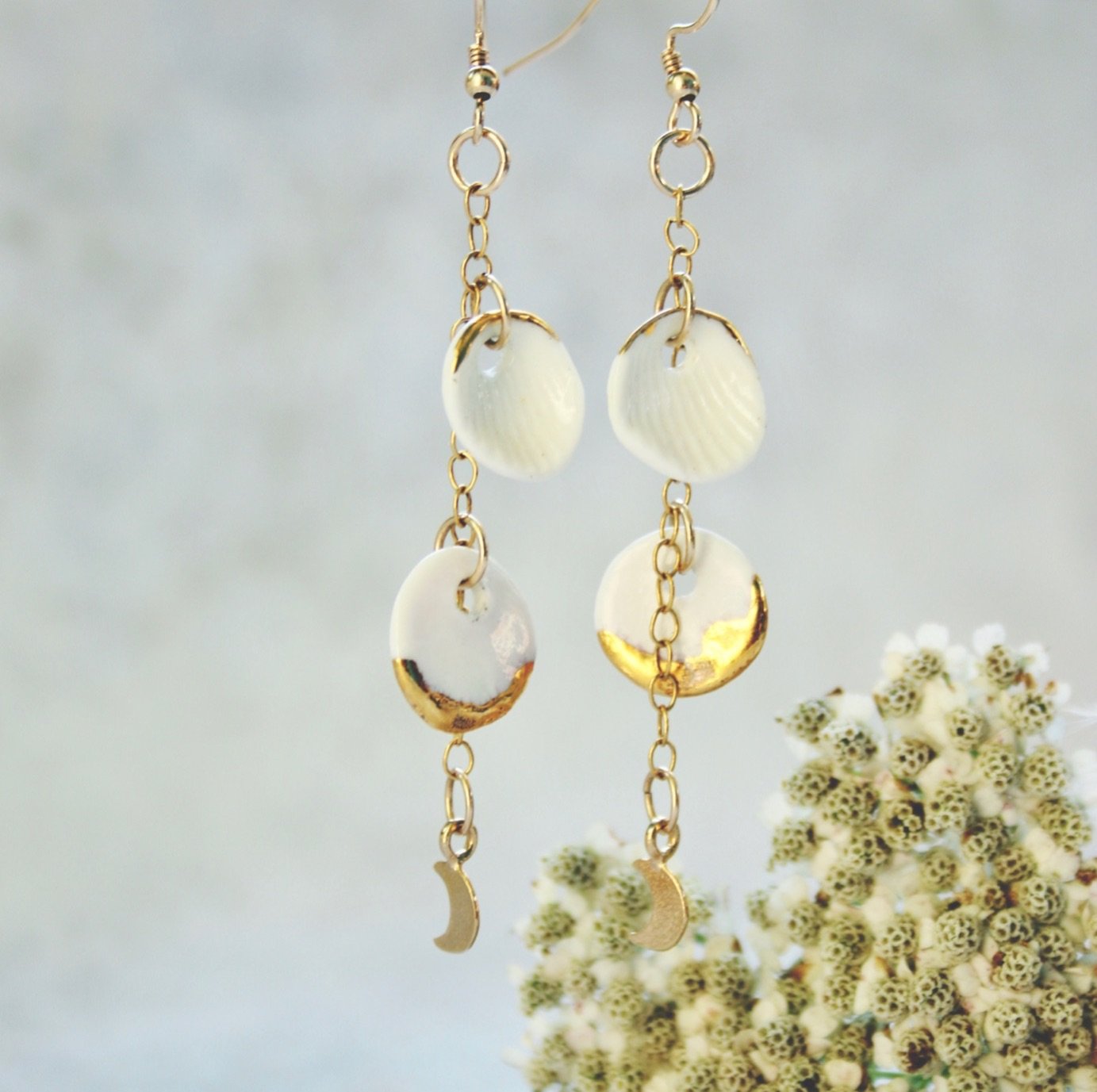 Fancy a virtual makeup experience & beauty consultation with lovely Sylwia professional makeup artist?
Visit her website for details or makup inspirations!
Enjoy 15% off with the code: decorella
http://bridal.sylwiamakeup.co.uk
a bit from Sylwia:
I believe that my passion for makeup and beautifying the faces should bring only joy and do no harm to anyone – my kit is 100% cruelty free. I have started to introduce my clients to the idea of non-toxic beauty. The majority of products in my kit are natural, organic and vegan. I use products from niche brands that use high-quality ingredients and support themselves with the best available technologies.
Having a background as a beauty therapist, I know the importance of the products you apply to your skin on daily basis. This is why I believe that when we apply makeup, it should be a continuation of a skincare routine.